SERVICE INCLUDES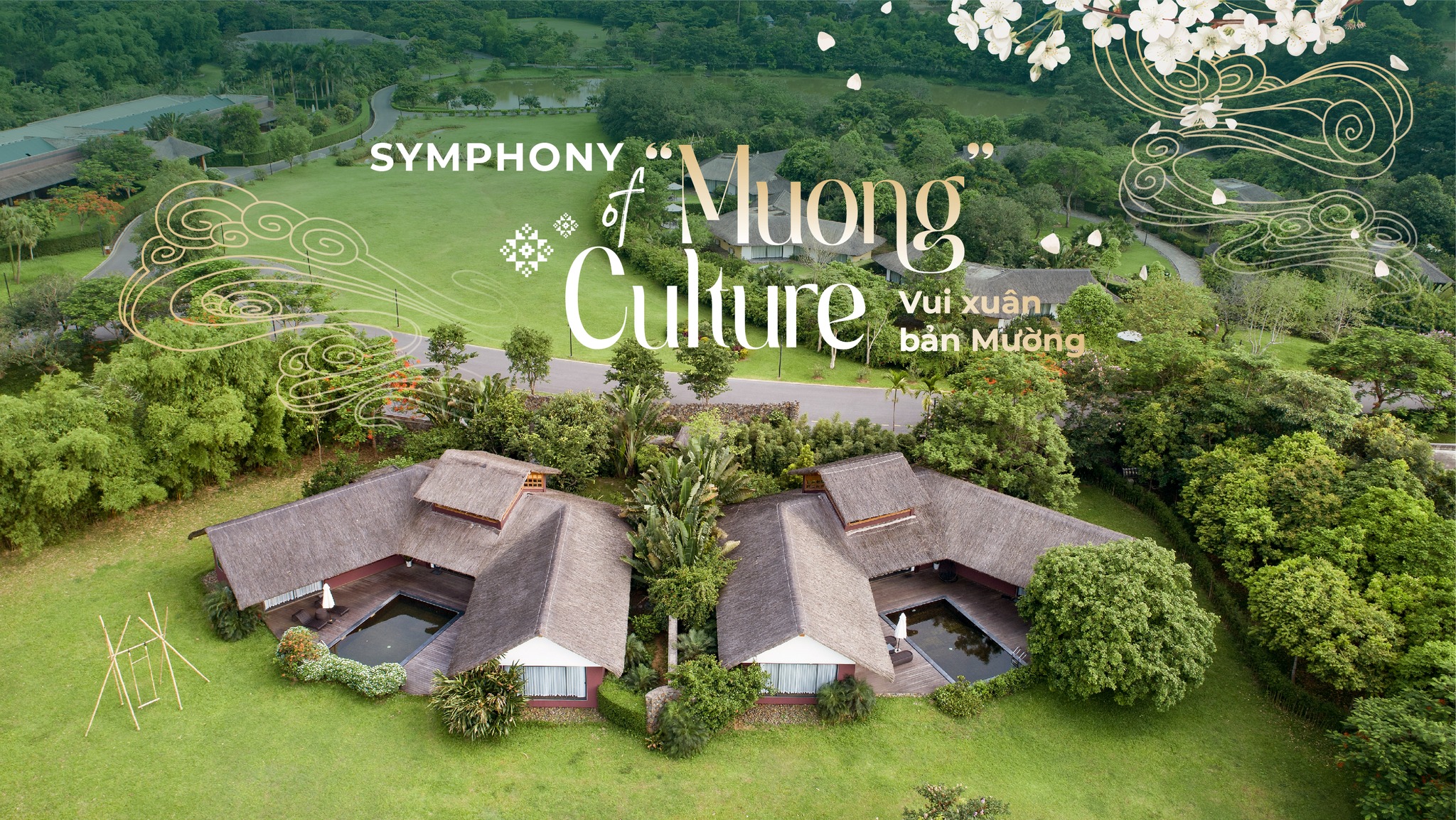 This New Year's Eve, not only the desire to bring private leisure space for you and your family, Serena Resort Kim Bôi also sends more than a trip – it is a multi-experience and colorful spring trip, a unique and strange New Year with many interesting indigenous cultural activities and the moment of cozy family with new year's tastes.
Bringing you to a peaceful region, a brilliant northwestern season is spring celebration activities, New Year's Eve such as planting trees, first year celebrations or discovering the distinctive cultural customs of the Muong people and many other activities awaiting you at Serena Resort Kim Boi
Spring Festival in Muong Village
Experience the special New Year's cultural activities of the Muong Village Spring Festival Night along with folk games such as throwing back, canoeing, catch ducks blindfolded, pushing the sticks or activities. The Spring Festival also introduces you to a variety of northwestern specialties such as wine, rice, turmeric, kitchen barbecue, etc., so that you can enjoy and bring home as a New Year's gift.
Time: From 3rd day – 4th day Lunar Calendar | 11:30 – 15:00
The conspiracy Muong
Great cultural Muong experience at the beginning of the year.
Time: From 2nd day – 5th day Lunar Calendar | 09:30 – 10:00 daily
Going to the temple at the beginning of the year
Wish customers have a spring really fresh, healthy, resilient, full of vitality and full of happiness.
Time: 1st day Lunar Calendar | 10:00 – 11:00
Make spring greeting cards
Class teaches Christmas cards so that the child develops agility, ingenuity, and aesthetic taste.
Time: From 2nd day – 4th day Lunar Calendar | 09:00 – 10:00
Planting a wish tree
The child sows miracles for every wish in the spring. This is an opportunity to send greetings to family and friends on the occasion of the New Year.
Time: From 2nd day – 4th day Lunar Calendar | 10:00 – 11:00
Details of contact:
Hotline: 0981 34 6868
Email: info.srh@serena.com.vn