NON RESTAURANT
The Giant Non Restaurant – A highlight, a unique breakthrough in the overall architecture of Serena Resort. Inspired by the traditional hat combined with the rural beauty of the Vietnamese woman, the restaurant impressed domestic and foreign visitors not only by its unique design but also by the "Vietnamese country soul" blown into a great building.
BOOK NOW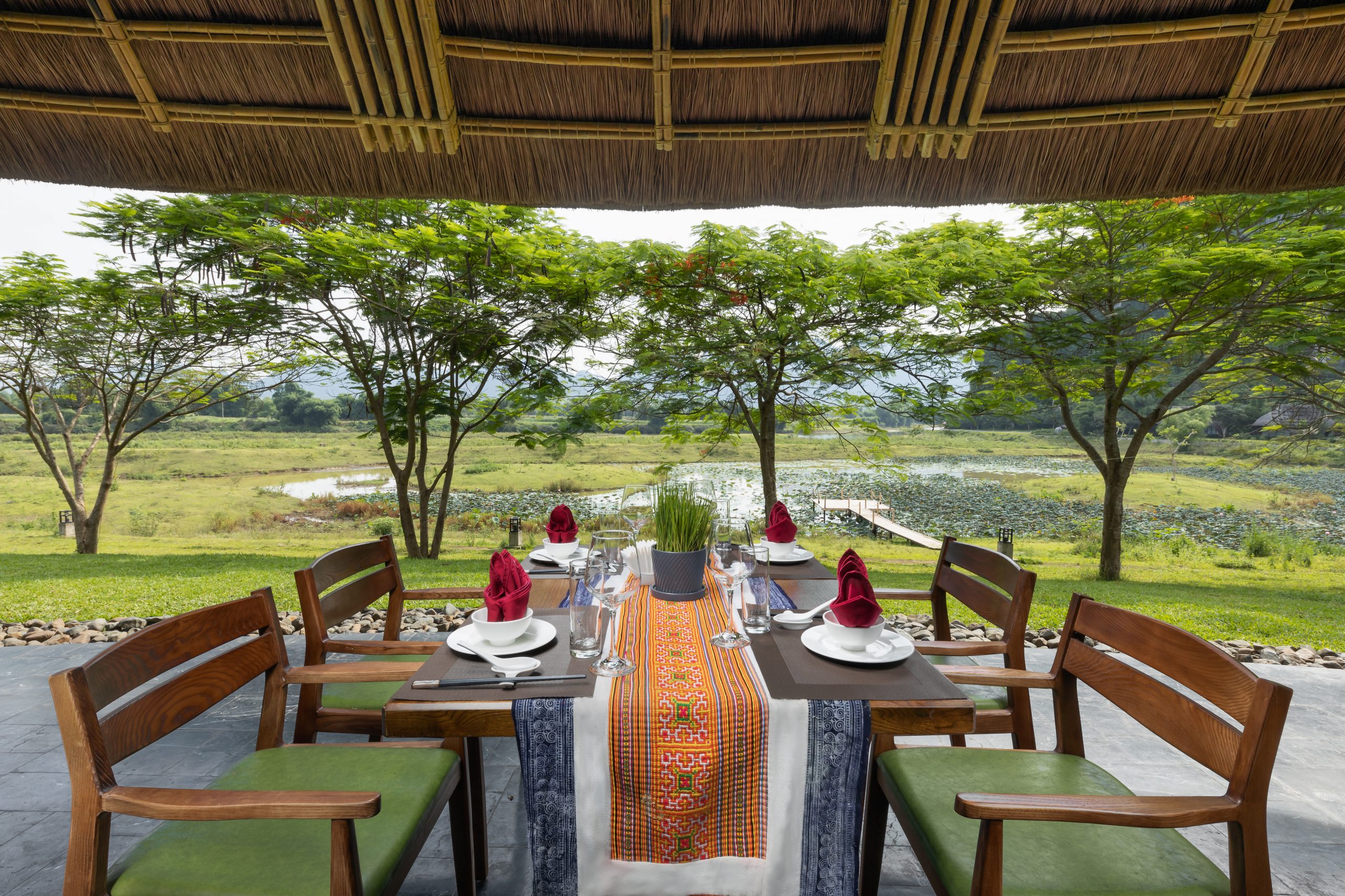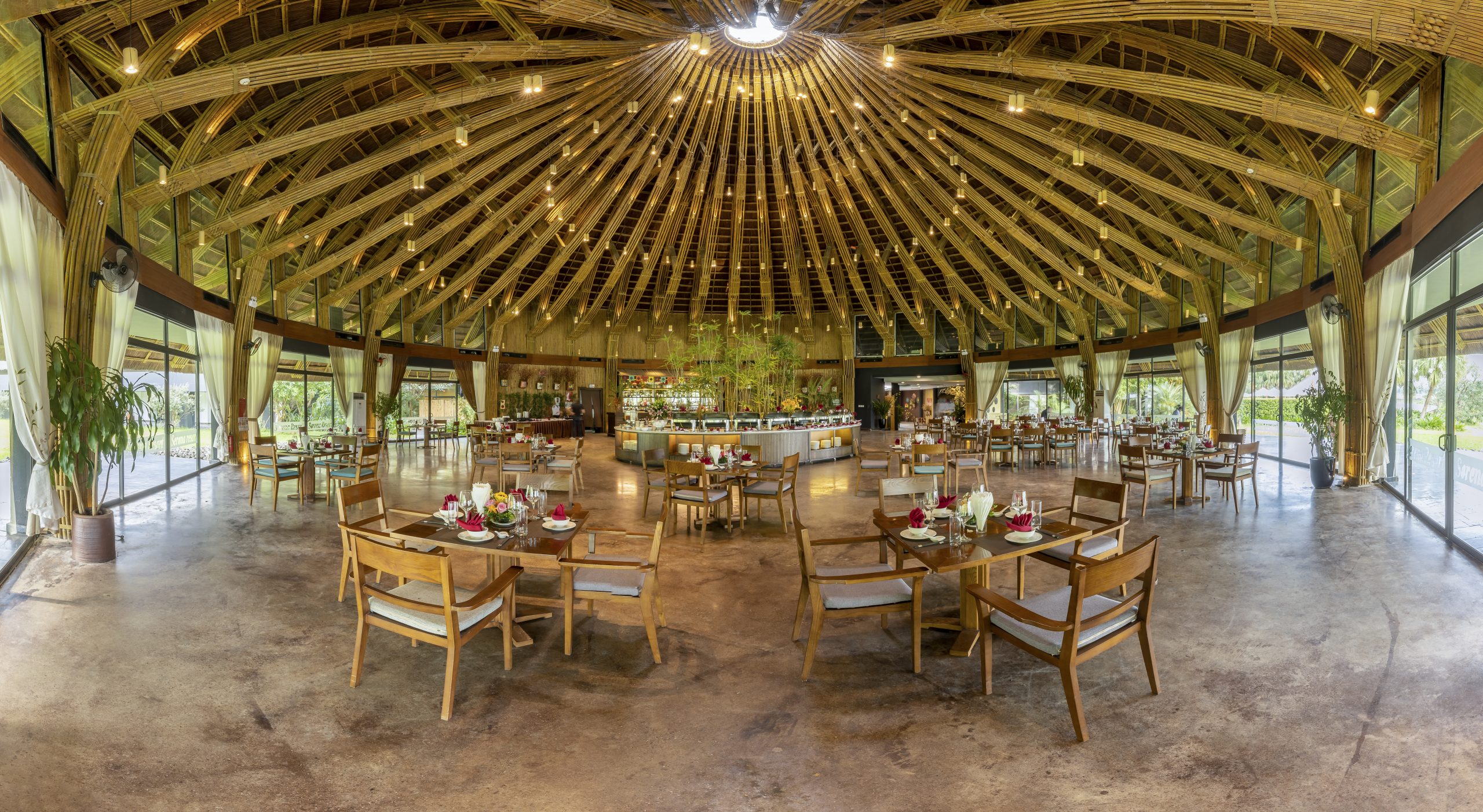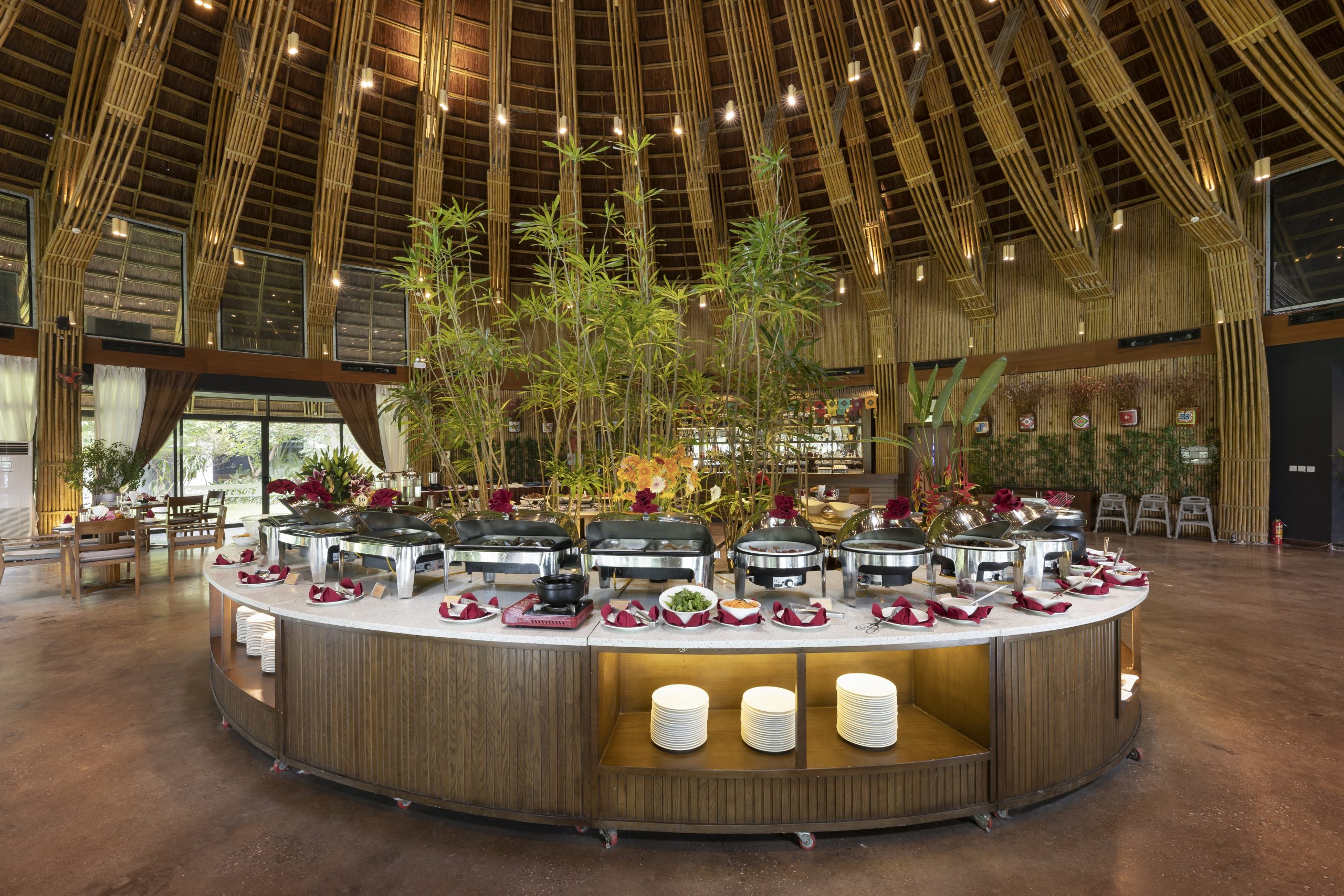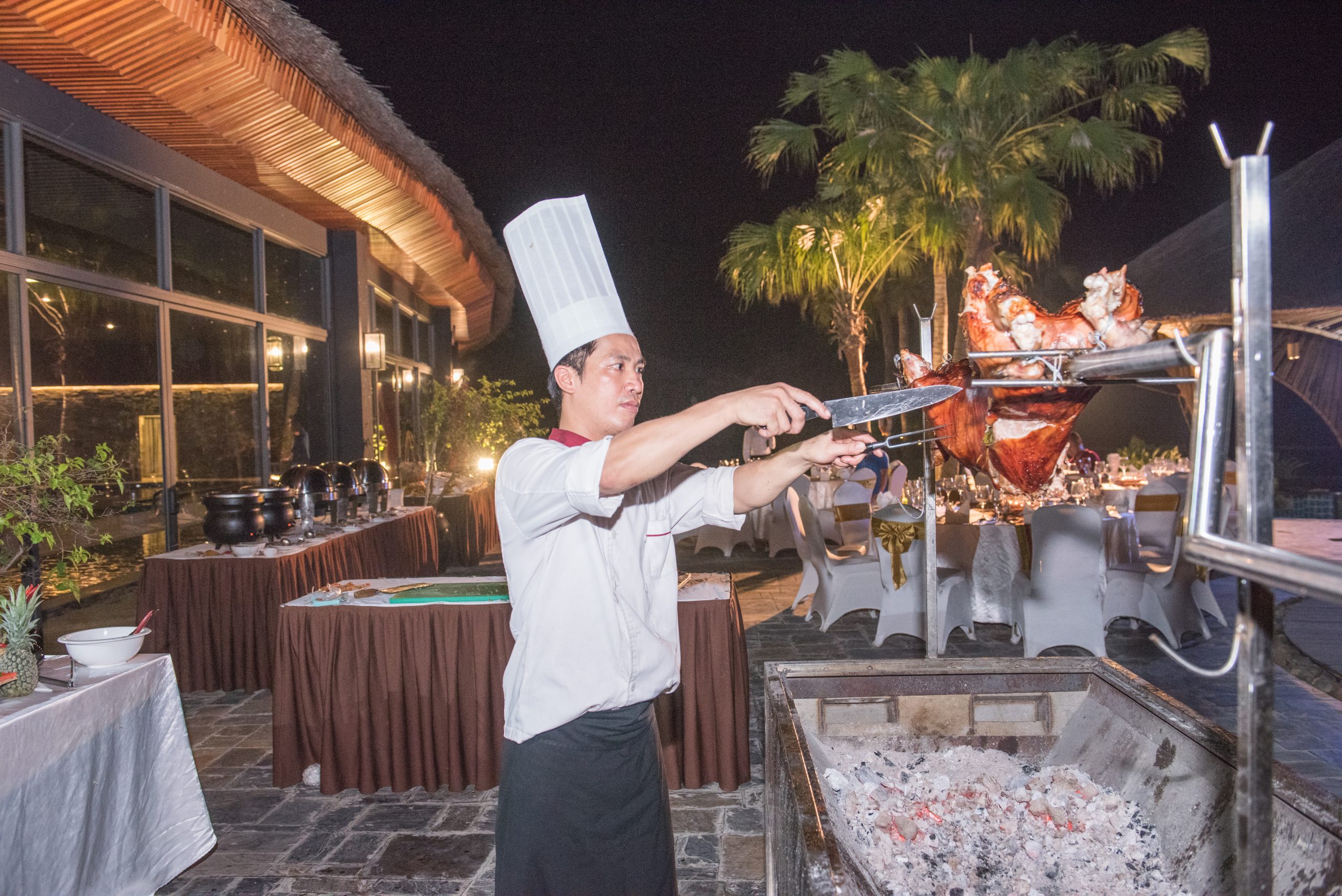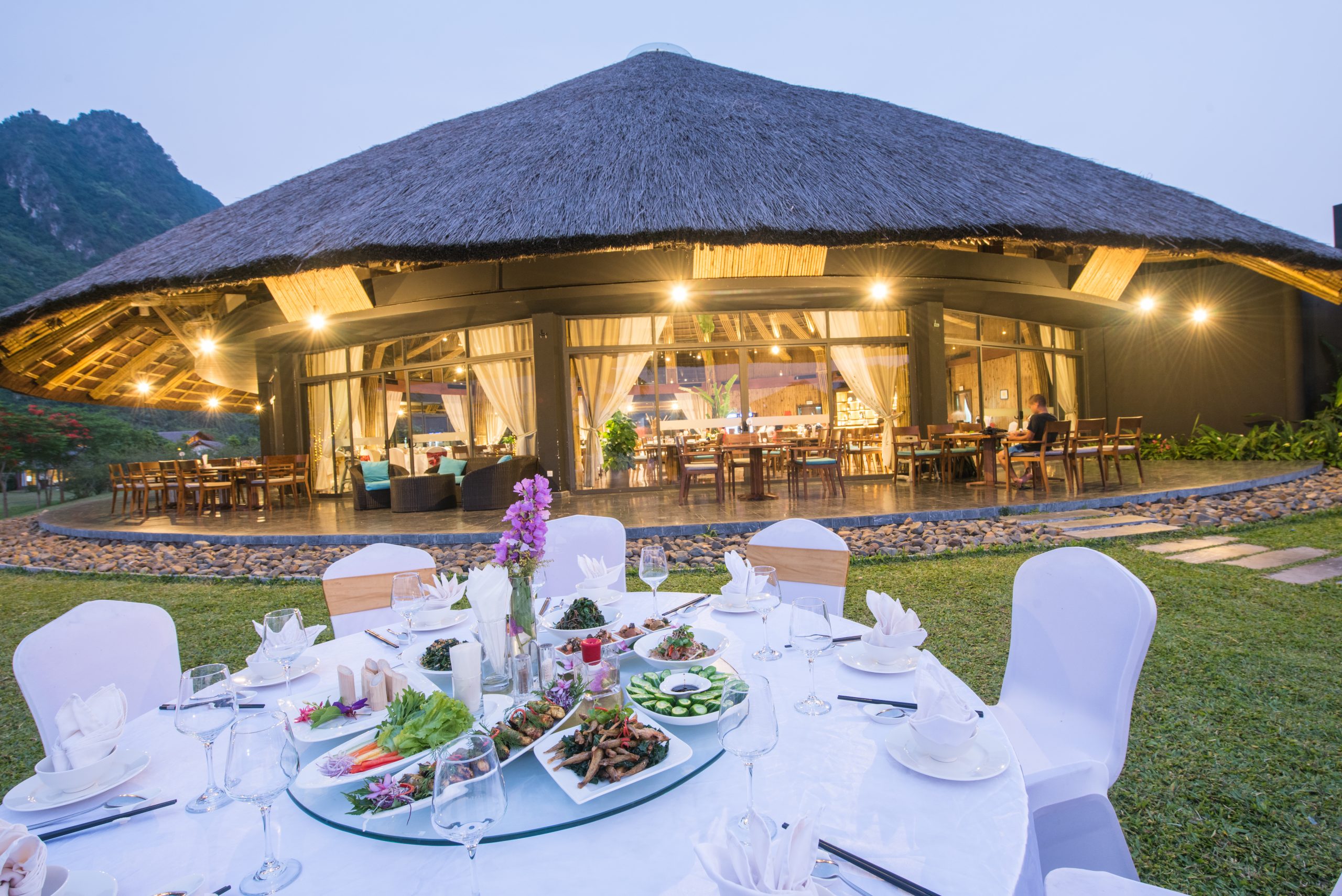 General information
Built from 1,5 thousand bamboo trees, with a capacity of up to 200 people, the Non restaurant will make any visitor who visits be overwhelmed and stunned. The large space allows the restaurant to host major events of national scale. At the Non restaurant, visitors will be immersed in the northwestern cultural space. The smell is awakened with the cuisine Muong like the pork leaves, the meat of the beetle, the brown leaf, the fragile straw fish, the cooked chicken, the salty rice, the bitter sandwich, the forest vegetables… and other dishes in the culinary menu of the brotherly peoples.
Visitors can choose from a menu with rich European – Asian cuisine prepared by experienced, professional and passionate chefs to lift the food level to a new level.
Xem thêm hình ảnh