VIP Dining Room
With a varied capacity from 2 people to 20 people per room, if the travellers are young, travel with friends, colleagues, you can choose a high-seat room, but if you travel with the family or need privacy, discretion can choose the seat room.
Along with the Non restaurant, the VIP cuisine room at Serena Resort Kim Boi is the ideal place to host intimate parties, solemn partners meetings. With cozy, luxurious and classy Japanese design style as well as exquisite dishes served professionally will satisfy the guests.
BOOK NOW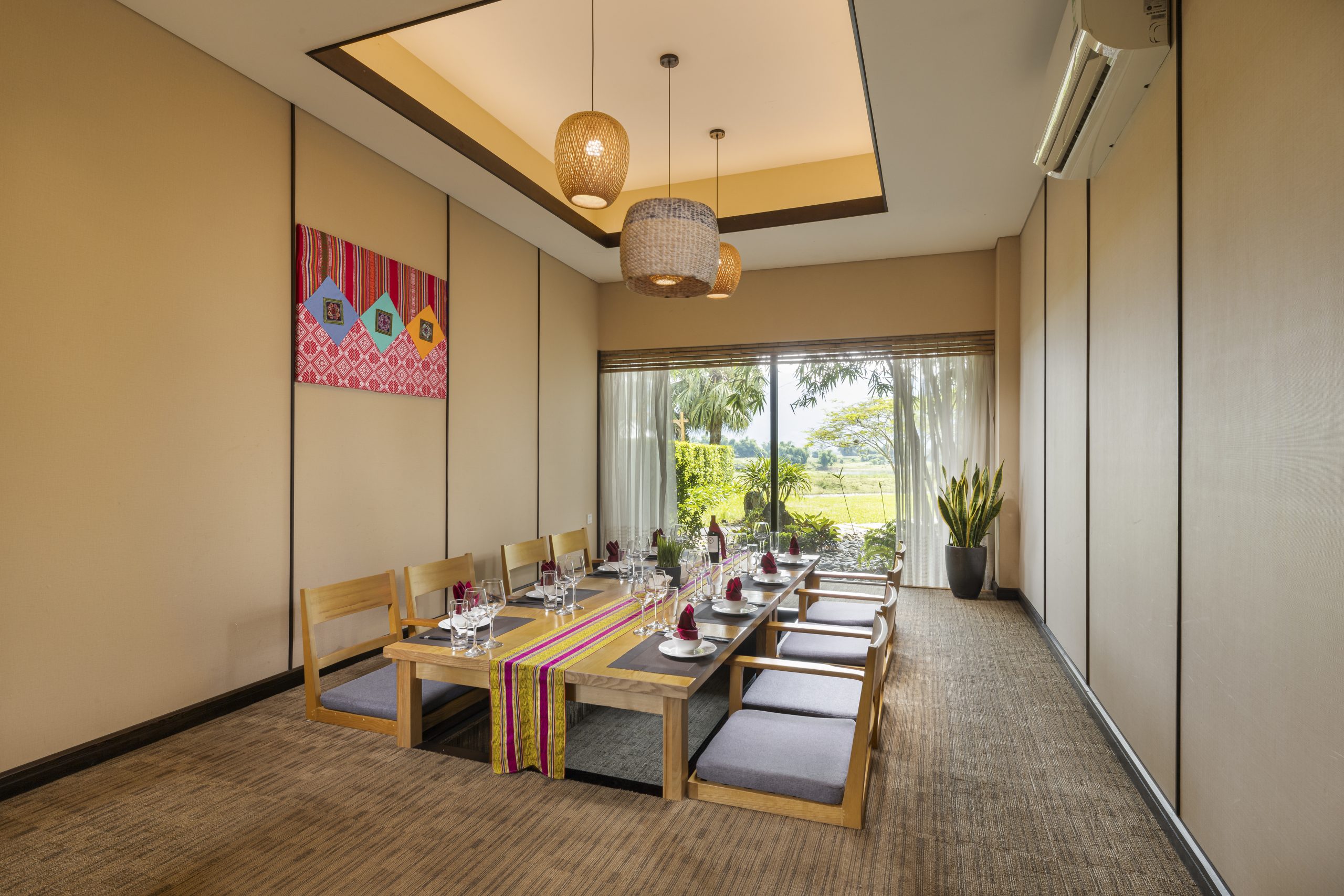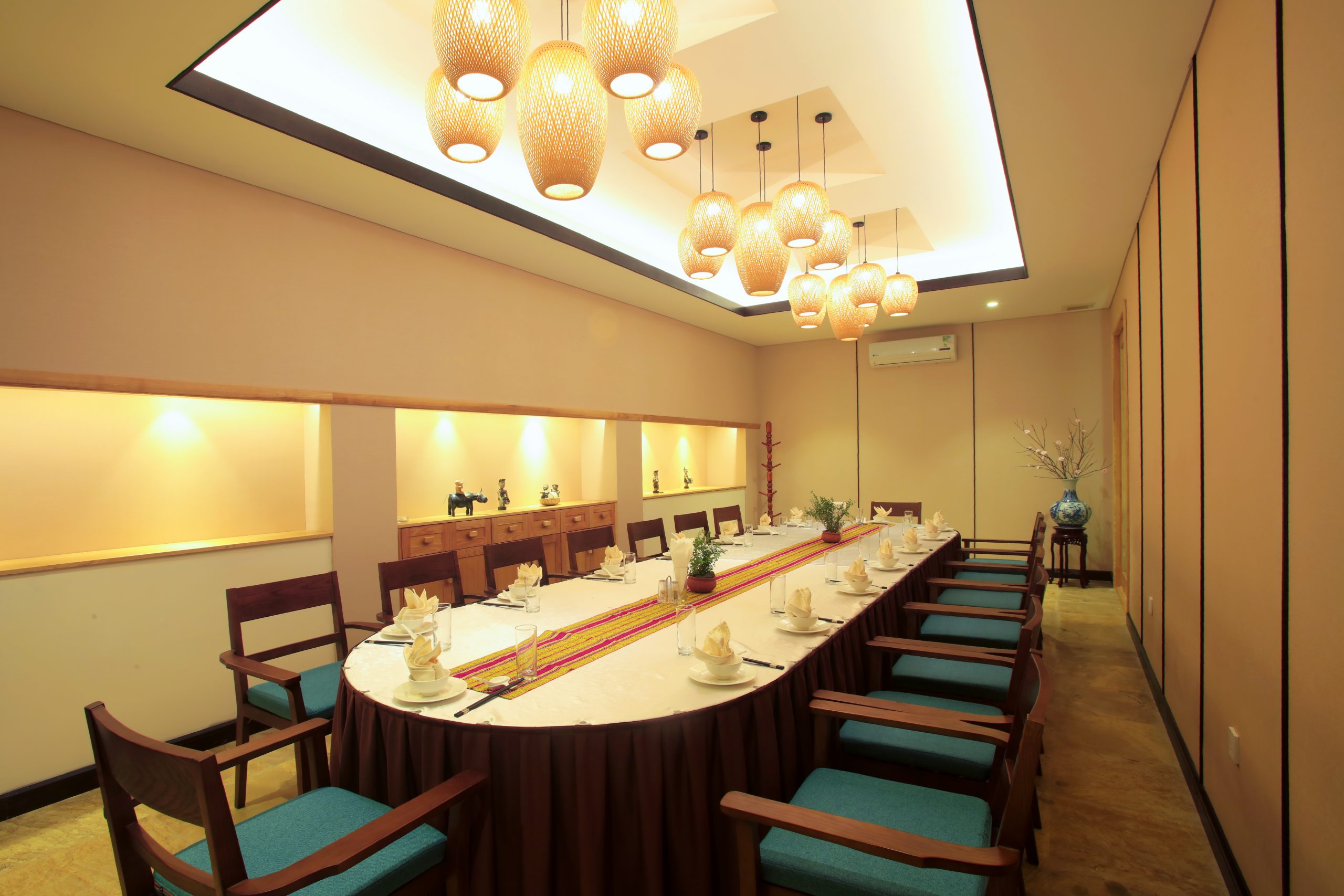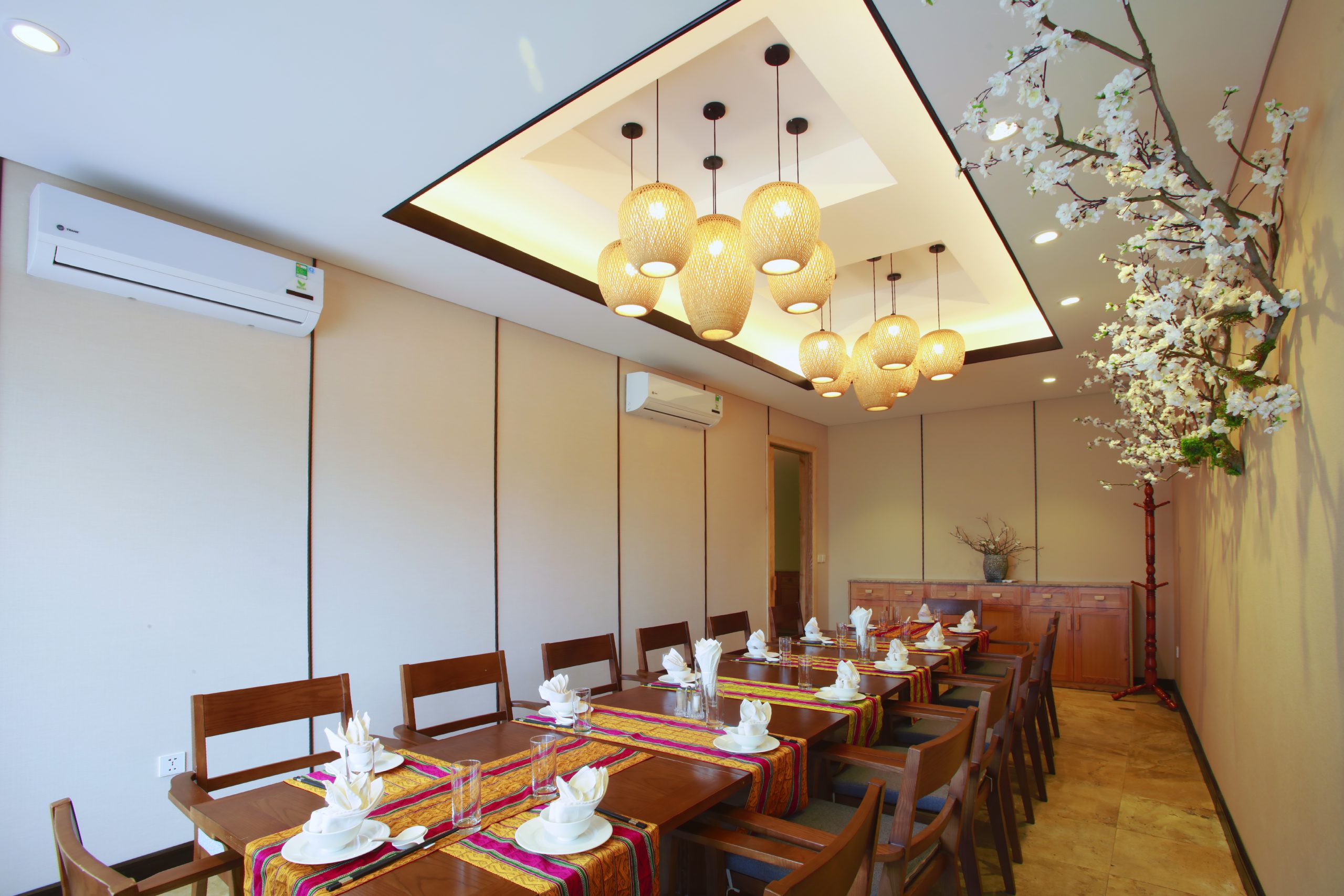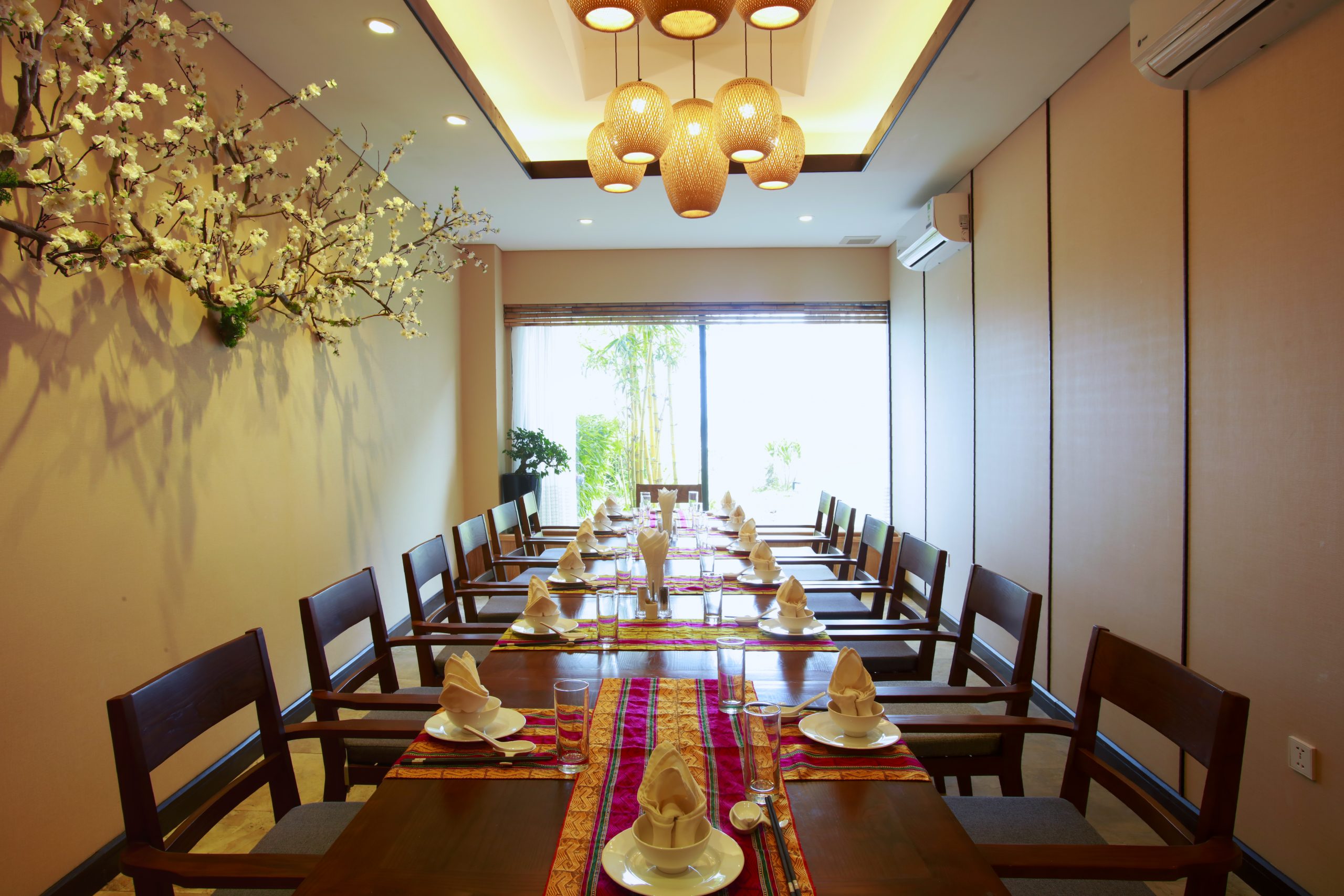 General information
05 VIP rooms with design spaces inspired by Japanese architectural style are cozy, luxurious and classy suitable for parties for important events with small scales, requiring privacy. The VIP room design style mainly uses wood materials as the main and is combined with modern lines, creating unique beauty and luxury. In each VIP dining room, the architects have designed a lighting system and cage lights for warm lighting that creates a cozy space while guests enjoy the cuisine. Most VIP rooms have a view to the outside with a curtain covered door frame designed to be pushed to both sides for guests to enjoy food, chat and see the green landscape of the eye.
Xem thêm hình ảnh